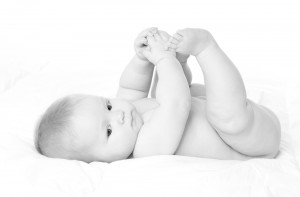 Acupuncture for the treatment of infertility has received a lot of positive press in the past couple of years. As a result of that, more and more acupuncturists are deciding to advertise infertility treatment as part of their practice. The truth is, most acupuncturists receive minimal training in treating infertility. Most acupuncture schools don't offer specialties, so if an acupuncturist calls him/herself  "specialist"  in any area, that does not necessarily mean that they received years of extra training in that particular area.  It is not equal to a "specialist" title in Western medicine which usually required years of extra medical training. Here are some things to consider:
Did they receive training in infertility treatment? How much and with whom?
A qualified infertility acupuncturist should have extensive training in the treatment of infertility. They should also have a significant amount of clinical experience.
How much of their practice focuses on infertility treatment?
A practitioner who devotes most of his/her time to treating infertility is most likely more knowledgeable and skillful in that area.  A practitioner who sees an occasional infertility patient does not have enough experience or expertise to offer the best treatment available.
Find a practitioner or a clinic where you feel comfortable and well cared for
There are many considerations to keep in mind when choosing an acupuncturist. Factors such as credentials, training, success rates, and fees are all important. However, even if a practitioner is well respected and has impeccable qualifications, if you feel awkward, upset, or uncomfortable when visiting their office, then they may not be the right person for you. In order to have a good clinical relationship and achieve success in treatment, it is best to find a clinic where you feel comfortable and at ease discussing your feelings, goals, and all of the details about your body and health history. When you visit a clinic or go for an initial consultation, pay attention that it is a clean, organized and professional environment. Keep in mind also that effective fertility treatment may take several months, or even a year or more. You may spend a lot of time at the acupuncturist's office, so bear that in mind when you are assessing how comfortable you feel with the practitioners, staff and facilities at any office that you visit.  
Find out about your acupuncturist's fees
Fee scales vary among acupuncture practitioners. While finances are always an important consideration, be careful about choosing an acupuncturist based on fees alone. The most expensive acupuncturist is not necessarily the most qualified. Do not assume that because an acupuncturist charges more, that they have the most clinical experience or the best credentials. Always ask about credentials, training and experience.
At the same time, it might not be wise to choose the least expensive acupuncturist based on price alone. As consumers, it is a natural instinct to get the best service for the lowest price. However, when it comes to choosing an acupuncturist to help you restore reproductive health, it is best to keep your ultimate goal in mind when making your selection. Try to find the best qualified person with the most clinical experience and the best rate of success in treating your condition.
Things to stay away from:
Practitioners who give you promises that sound too good to be true e.g. "You can get pregnant in a month". Nobody can really guarantee any results for sure. It is common for natural treatments to take time in order to be successful.

Practitioners who claim that they have one and only special secret method that will bring you success. Needless to say, there isn't a secret acupuncture point or herb that will cure your infertility. A successful treatment will likely include acupuncture, various diet and lifestyle changes and possibly herbal medicines.
Other Considerations
Your practitioner should encourage you to get evaluated by a reproductive endocrinologist in order to get a clear picture of your condition. For example, if you have severe fallopian tube obstruction your only option may be the use of Western medicine in order to conceive. In that case, acupuncture can be used as an adjunct therapy to prepare you for assisted reproductive treatments like IVF. However, if your practitioner is unaware of your diagnosis you could be wasting precious time.