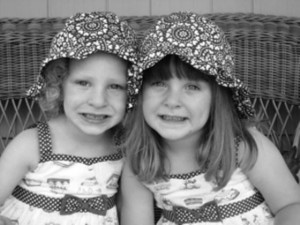 My husband and I were at our wits end; we tried to conceive on our own for years.  We resorted to assisted reproduction and did countless IUI's, and 2 IVF cycles but nothing worked.  We had another chance at an IVF cycle and my sister saw how frustrated and down we were with whole process.  She told me about Roberta and how she treats for infertility by using acupuncture and why didn't I give it a try??  I figured I had nothing to lose so I made an appointment. From the second I met Roberta, I knew that she genuinely cared about helping people.  After the initial appointment, I would go once or twice a week depending on where I was with the IVF process.  I honestly looked forward to these appointments!!  Roberta and I would talk about what was going on and before I knew it, I was left alone to relax for awhile while the acupuncture did its job.  I loved that quiet time to just think about what was going on. Sometimes I would be so relaxed I would even fall asleep!!  Roberta treated me throughout my entire IVF cycle and the night before the transfer she stayed late to do the acupuncture so that it was closer to the time of the procedure.  The next day after the transfer I was there again for another treatment (she squeezed me in!!)  Two weeks later I had the pleasure of sharing the good news with Roberta – we were pregnant – with twins!!!  I am 100% positive that if I did not see Roberta and do the acupuncture that I would not have gotten pregnant. I continued to see Roberta until I was three months pregnant.  During that time, I did not have a day of morning sickness or any kind of illness – again I am convinced – because of the acupuncture. My twins are almost 4 now and I am so happy that my sister told me to see Roberta and try acupuncture, if I didn't, I would not have my beautiful girls, Lucy and Frankie today.
A.P.
When my husband and I realized we were having fertility problems, we weren't really sure what to do about it.  The first step we took was to find a fertility doctor and as we started different treatments, I kept hearing about acupuncture.  However, it was something I had never tried before so I ignored the suggestion.  After my first IVF failed though, I joined a support group and was specifically recommended to Roberta Siegelson for acupuncture.  As soon as I met her, with her warm and compassionate smile and confidence in her ability to help me, I knew I had made the right decision.  I saw Roberta twice a week while I was undergoing my second round of IVF and I truly believe I owe its success to her and her work! I continued to see Roberta throughout my first trimester and looked forward to each of our sessions.  They provided me with a calm excitement about what was happening to my body and a greater understanding that I could make it through the nausea and difficulties.   My husband and I are looking forward to welcoming twin girls into the world very soon and I know I would not have been able to do that without Roberta's help!
C.G.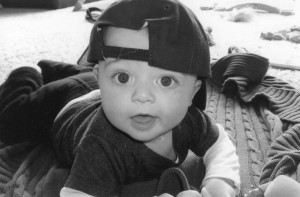 I am 38 years old, and I am a grateful believer! I have a beautiful 3 ½ year old little girl at home, and all we wanted was to be a family of four. My story is unlike most because I have no problem getting pregnant. I have been unlucky because I have had three miscarriages and felt that sinking feeling that there is no hope for me. I didn't even understand that my problem was a fertility problem. I thought that only people that couldn't get pregnant had "fertility issues". So, here comes a lot of inspiration! My husband and I agreed that we would give it one more go. As expected, we got pregnant. Still, not allowing myself to feel any excitement because of my previous heartache, I went for my first doctor's appointment. Complication. 50/50 chance that this pregnancy would go to term. My sister, who had previously conceived with artificial insemination, with the help of acupuncture, immediately gave me Roberta's phone number and insisted that I go and meet her. Well, not a very big believer in what I didn't know very much about, I slowly got educated (still not convinced), but desperate to try anything, I started my sessions. Twice a week, faithfully, I met with Roberta, began understanding the reasoning behind her expertise and am thrilled to say that I am beginning week 19! Yes, that is excitement (I just started letting myself feel it). Roberta not only helped me through my complication, she switched gears once that danger was over and got me through my danger point for miscarriage. I am continuing with her for the remainder of my pregnancy to help manage my long standing diagnosis of high blood pressure. She has become my acupuncturist, my cheerleader, and I feel my friend. My parents always told me that certain people you meet in life will change your life. Roberta and acupuncture is a perfect example. I really do believe that there are a whole lot of babies out there that should be named after her, for helping us mom's live this miracle that we so deserve. So, happy families for everyone I say. My dream is slowly coming true.
S.G.
After trying for a year of conceiving a child naturally with no success, I was referred to East Coast Fertility by my obgyn.  After several tests the only thing they had found wrong was that I had two fibroid tumors, but they were not in the way of me getting pregnant.  My husband and I had what they called unexplained infertility.  After three unsuccessful artificial inseminations, my doctor wanted to move forward with in vitro fertilization.  I had received a folder about IVF and in it was information regarding acupuncture to help with infertility.  I had inquired about this and was referred to Roberta Siegelson, not only because she is a woman who specializes in infertility, but also because she is affordable.  I started seeing Roberta in October 2010 twice a week, one month before starting my hormone treatments for IVF and by December 2010 on my first IVF attempt I became pregnant.  I do believe these 2 months of treatment prior to my IVF helped me become pregnant. Roberta helped me not only with the hormone treatments but her acupuncture definitely changed my state of mind.  I was much more focused and relaxed about getting pregnant.  Life's up and downs seemed not so troublesome for me anymore.  My family noticed a big difference in the way I handled life situations in a more positive and calm way.  Because of Roberta's affordability I did not stress over this added expense.  IVF can be very expensive even when you have insurance, but this was one thing that did not affect my well being or my pocket.  I am presently almost eight months pregnant and continue to see Roberta once a week.  I recommend her to anyone having infertility issues or simply life issues.  I do believe Roberta helped me on this journey of conceiving a child and I am forever grateful.
T.S.
These past two years (and especially these last few months) have been the most emotional of my life and I really could not have done it without such a great support network of family, friends and doctors.  I just want to say thank you for what you've done both physically and mentally for me. Your compassion, ability to listen and offer a comforting word (and in your words, talking me down from that ledge) is what makes you so wonderful. I'm truly blessed with this pregnancy and I just wanted you to know how appreciative I am of you.  So again, thank you for everything and I wish you success in the future and to you and your family a happy holiday season and a wonderful new year!
Kindly
J.M.
I know the devastation that's felt when a doctor tells you, "I don't think you are going to get pregnant". I understand the emotional and physical strain of going through IVF and I painstakingly remember the disappointment of multiple inseminations. How incredibly lucky I was when my fertility doctor suggested I try acupuncture and even more fortunate when I was recommended to Roberta. I can still remember the anxiety I felt going into my first session of acupuncture. After a brief consultation I immediately felt a connection with Roberta and was excited about beginning treatment. With each session I felt such reassurance that there was hope and so many options to explore. After only four months I got the news that I was so desperately hoping for….I was pregnant! I truly believe that acupuncture, through stimulating my ovaries and putting my mind and body in a much healthier state contributed to making my dream come true. I have a beautiful son and his name is Matthew, Matan in Hebrew, which means my precious "GIFT".
D.T.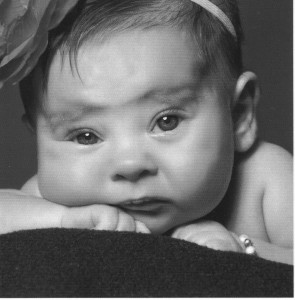 My husband and I had been trying to get pregnant for a year before going for fertility treatments. After undergoing several attempts using different methods, we were finally moving in to IVF. I received Roberta's number from my IVF counselor and was willing to try anything and thought it would be a good idea to start acupuncture before moving on to IVF. Instead of wasting a cycle we decided to try IUI one last time.  Well I never moved on to IVF; I became pregnant September 1st, 2010. I continued to see Roberta throughout my pregnancy. If I felt any nausea, she fixed it. If I had heartburn, she fixed it. I don't think there was a single symptom I had throughout my pregnancy that somehow didn't go away after seeing Roberta. She was my miracle worker. Even after making it through the first trimester of my pregnancy I continued to see Roberta because the acupuncture made me feel relaxed and calm. Now it is a year later and I write this as I hold my beautiful baby girl, Alexandra. Thank you Roberta for not only treating me, but also getting me through my pregnancy.
You are an amazing person.
K.R.
Dear Roberta, I cannot begin to thank you enough for all that you have done for me. Coming to you was the best decision I ever made. You are so much more than an acupuncturist. You helped relieve my anxiety about the needles and were always there with a positive attitude and words of encouragement. You shared others success stories with the same issues that I was going through to let me know it was possible to make it through this pregnancy. You were my biggest support not only when trying to conceive but throughout my pregnancy. You were always thinking positively and never a discouraging thing to say no matter how close to giving up I was. When I was put on bed rest and unable to come to acupuncture anymore I was so sad but you took time out of your busy life to talk to me and keep my spirits up. I don't know how I can thank you for all that you did for me. You are such an amazing person. Thank you for helping to make our dream come true.
Sincerely,
D. S.
My husband and I were trying to conceive for almost 2 and a half years. After trying on our own for a year, it was recommended we see a fertility specialist. We tried 6 unsuccessful IUIs, followed by a failed IVF cycle.. We were devastated, mentally and physically exhausted, and frustrated. In December of 2012, I decided to take a different approach. I attended a support group and Roberta was recommended by the person who led my group. I was told "She's the best." My acupuncture sessions with Roberta began in January. Twice a week I went to acupuncture and I followed Roberta's suggestion of herbs and supplements. In February I became pregnant naturally! Our baby is due in November. Roberta IS the best! The calm and relaxing feeling after acupuncture always made me feel like a new person. Her positive words of encouragement helped me through those tough days when I felt I might lose my sanity. During my first trimester I continued acupuncture. Acupuncture was especially helpful with morning sickness. Thank you so much Roberta for helping us complete our family. We are forever grateful.
J.T.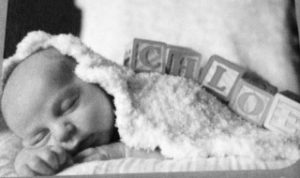 Dear Roberta, As I sit here and write this letter, my baby girl is asleep next to me. As you well know that is a phrase I never thought I would be lucky enough to say. Although she has been here for 9 weeks, every time I look at her, I am amazed!  I still have a hard time believing that my daughter has finally arrived. It was a long hard journey to motherhood for me and you were such an important part of the ride. From the minute I came into your office I knew I was in good hands. Your energy, positivity, commitment and knowledge were contagious. You guided me into the hands of Dr. Kofinas, introduced me to the benefits of acupuncture and herbs, suggested books for me to read and gave me advice from your personal experiences. You cheered me up and gave me hope when I was down and out, you talked me down from the ledge more times than I care to remember and reminded me to have faith and be patient. You saw the light at the end of the tunnel when I couldn't. I am not sure if my sessions with you were better for my body or my mind.
I am not sure how to thank you for what you did for me, my husband and my whole family….this baby girl has changed our lives. I feel like the luckiest woman alive and I know I have you to thank for that. I am forever grateful to you and I can't wait for you to meet my little girl.
Love,
J.P.
Dear Roberta, I am so happy to officially send you a birth announcement for my daughter! There were so many times when I thought this day would never come and I am still in shock that it did. I can't send this without you knowing how important of a role you played in helping my baby arrive-she wouldn't be here without your help. Thank you for everything you did for me-all of the advice, all of our talks and all of your encouraging words will never be forgotten. Every week I came in with another 'problem' and you (and Karen!) were so sweet and kind and talked through it with me. Your magic 'potion'  was wonderful! (Although it didn't taste wonderful!) Thank you for your patience, for letting me use all your tissues when I cried and for being so positive and uplifting. I am forever grateful for you and 'thank you' isn't enough to express my appreciation. I promise I will come by soon with the baby to say hi, but in the meantime I wish you and your family a happy and healthy holiday season.
All my love,
Dear Roberta,
I can't believe that my rainbow baby is here and every day I look at Theo and smile. I am truly grateful for all of your help with the acupuncture treatments. You have helped to create this miracle that we were blessed with on March 17, 2017!
When Dr. Kofinas referred us to you, as an acupuncturist who specialized in infertility, I knew you were exactly who we needed to see. I was so grateful that after being on your wait list, a spot opened up, a few months before I was to begin the IVF process again. Even though it was a long drive (for Alex and I) and we spent many hours in the car (love Southern State in rush hour!), it was worth every single second. From the first consultation we had, I knew instantly how educated you were on this topic, and how knowledgeable you were in your field. I took all of your advice, switching from plastics to aluminum and glass, eliminating all of the chemicals in my products and using natural lotions and body products. I tried making my own bone broth and started looking closely at my diet. Anything that you suggested, I was willing to try, if it would bring me one step closer to having another baby.
I appreciate you being so thorough. I appreciate you being so positive for me through all of this. I appreciate you being so patient and kind with Alex and loved our chit chats about our then 7 year olds. I appreciate you more than words can describe and am so grateful that I had met you in this journey. I cannot recommend you highly enough! Thank you with all of my heart!
Love,
EM
I don t think there IS anyone else who has kept me as sane and as hopeful throughout this process. It has been your words, "Everyone eventually gets pregnant" that we been holding on to for these years. You've believed for me when everything seemed quite hopeless. I never thought it would happen for me, but I trusted your experience, and this allowed a very small part of me to hold on to optimism. I don't know what was more important in our weekly sessions – the acupuncture or the ability to talk out what was going on. You always could share stories of your own or other people to make me feel normal and supported. l truly believe you have made such a positive difference for me, and I thank you from the bottom of my heart.
Love,
EP
There are few words that could describe how thankful an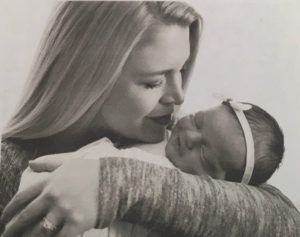 d blessed I feel to have met you. Almost exactly a year ago, I came to you desperate and hopeless. My husband and I had lost four pregnancies, including our twin boys when I was five months along. From day one, you did everything in your power to provide me with support, doctors, and most importantly hope. In you I found my own personal cheerleader, shoulder to cry on, and a beacon of positivity. Just two short months after beginning my treatment, I was pregnant.
Each week my anxiety mounted; each month a new scare. But each time, you were to see me through it and my trust in you grew. Slowly, day by day, l began to trust the journey and began to really enjoy every kick and tumble. I learned to take the pregnancy one day at a time. You shared and celebrated every milestone with me. We talked names and about my dreams as a mom. You wiped my tears, hugged away my negativity, and treated me like I was family. You smiled at every sonogram picture I showed you, and shared my joy when the baby kicked and moved around.
There was so much happiness that I would have missed out on had you not encouraged me to live in the moment. You were such an integral, important part of my journey to motherhood. You will never know just how much you mean to me. My husband and I truly believe that the care I received from you is one of the main reasons our lives have been so blessed with our very own rainbow after the storm, our beautiful Molly Paige!
Thank you from the bottom of our very full and happy hearts!
J.P.
What can I say? We did it again!!! My family is now complete. I finally have my two little girls. Of course none of this would be possible without you. When we first met I was at a really low point, I was heartbroken and had pretty much given up my dream of ever becoming a mom. The day I met you, I knew I was in good hands. Within our first few sessions you referred me to the doctors who finally gave me the answers I had been searching for and my path to motherhood began. You, were tireless in your efforts to see me Succeed. You were there every step of the way. Your patience, expertise, kindness have helped me and countless other people become parents. You go the extra mile everyday and make it look easy. There are no words I can say to express my gratitude that you took this journey with me. When I look at my girls, my new life as a mom, I know I have you to thank.
With Lots of Love and Gratitude,
JP
Dear Roberta and Karen,
I cannot thank you both enough for all you have done for me over the past year. B and I had dreams to start a family and then began our journey on a bumpy road, but always having faith that our dreams would come true one way or another. Roberta, thanks to your skill and passion of acupuncture, I believe we were able to get pregnant naturally. You truly have a gift and I am so grateful to have had the opportunity to come for that first consult last summer. But, just as grateful as I am for the acupuncture, I have truly benefitted from both of you as friends. Once a week, no matter what , I knew I would be able to spend an hour with two beautiful, positive, strong women and have some laughs. You both instill a sense of hope for all the women that walk through the door and I hope you know how powerful that is. I can't wait to be back to try for #2. Please enjoy a Greek lunch from me and B as just a small thank you for the huge impact you have had on us. I love you. 
K